It all starts with a plan.
---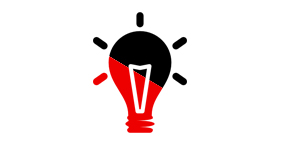 We work with our clients to create a foundational document for each project. Audiences, goals, challenges, and functions…they're all in here.
Your website or campaign without content is like a bowl without ice cream, a wallet without money, a library without books...Ok, you get the picture. We develop strategies to help you understand what content you need and how to create it.
Choosing the right digital media can seem like a riddle wrapped in a mystery wrapped inside an enigma. Don't worry; we meticulously plan, purchase, monitor, and refine your digital media placements.
Measure. Improve. Measure again.
---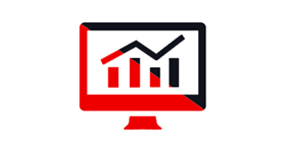 The days of those visitor odometers are over. We'll use Google Analytics to track keywords, count conversions, track events, and see what content visitors love (and what they don't). Then we give you goal-oriented interpretations.
You'll know what we know. Our reports are more than just a stack of spreadsheets and statistics. You'll get the results and our experience-based interpretation of what they mean and what to do next.




The marketplace never stops changing so neither should your website or campaigns. We turn all those measurements and interpretations into reality by updating what needs fixing or testing to discover the best improvements.
It's tempting to just think, "we'll get to the content later." Later is now.
---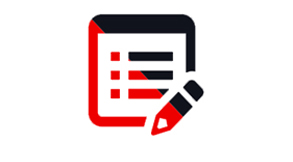 We're not writing a novel here. All that content has to work in your project in the right way in the right place…and some websites have a lot of places. We develop site maps and content maps to make sure we cover all your messaging and content needs.
Let's admit it. Content is hard to develop and you don't want to do it. Don't worry; we've got this. We're not afraid of the blank page and we can fill it with the best content for your website or campaign. And do it while adhering to web best practices
Don't tell the other departments, but this is where the fun stuff happens.
---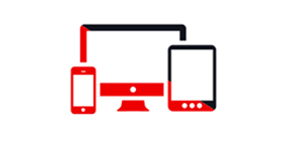 Also known as front-end development, this turns those flat designs into working, interactive pages ready to be connected to a database. Like the rest of our work, all of our HTML/CSS is done completely in-house. We do that because it's more efficient. (Really it's because we're design snobs).
If there's not an app for that, we can build one for you. We build native apps with multiple devices in mind and make sure they're useful tools, first and foremost. And, make sure they look awesome. But that goes without saying.
Sometime in 2014, the number of people who access websites on mobile devices will be more than those that do on desktops. That's why we started designing and developing our websites using responsive web design (RWD). This way it won't matter if they look at your site on a computer, a phone or even an Xbox.
Our development team uses their powers for good.
---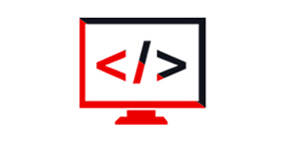 We require three things from a CMS: It must be intuitable, adaptable and well coded. Each of our custom designed websites is supported by a custom developed CMS such as Expression Engine or other platform. Our favorite phase to hear clients say during CMS training is, "Wow, that's easy!"
This is more than just off-the-shelf ecommerce cart functions. We build custom solutions for complicated customer transactions and complex integrations with other platforms. Plus, all of that is supported by user flows, purchase experience maps and strategies that deliver a truly elegant experience for customers.


Not only do we plan and design apps in-house, we build them from the ground up too. Our clients have used our apps to do things like track lightning strikes, help mothers give birth, and listen to the music of the cosmos. We can also build them to do things like deliver coupons, but that "music of the cosmos" thing is way cooler
It's like Mad Men, but digital…and without all that smoking.
---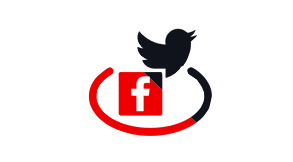 Alright let's get this out of the way first: the best thing for great SEO is great content. Good. We also make sure that key metadata like page titles and descriptions are purposely planned. Plus, our clean, crawl-ready code is BFFs with search engines.


We know where to play and what to say. From daily chatter and management to full-scale audits and strategies, our analytical approach to social will key in on your goals and build, engage, and convert your social audience. Insightful reporting and timely optimizations along the way will ensure your social content always sticks its landing.
Landing pages are great partners for email and social campaigns. These workhorse pages boost conversions and promote events and products so well that many of our clients wish they could buy them by the six-pack.



These folks keep us on task and on time… but not in a Lumbergh from Office Space way.
---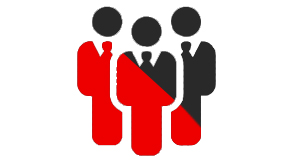 We have a bunch of folks who write, design and code things around here. And that's all well and good, but we also have peeps dedicated to communicating and building relationships with our clients. Not some of the time, not in between other work. All day, every day.
Our account service folks make sure we know exactly what work you need done. And they make sure you know exactly how much it will cost and how long we expect it to take. They work hard to alleviate surprises and keep everyone happy.


Production management is a big deal to us. There's lots of spreadsheets, reports, scheduling software and daily discussions involved with making sure our clients' work gets done. There's no "I'll get to it when I get to it" here. It's not an art; it's a science.
---
Quick Link
RedmangoTech
Orange Tower,
Near Axis Bank,
AVK nair Road,
Thalassery 670 101
Ph : 0490 6550 655
Mob : +91 90377 73393
info@redmangotech.com